Our Ultra High Frequency Large Tags are the best in performance in both electronic scanning and in visual reading. These Ultra High Frequency RFID tags are passive Gen2 tags that are particularly designed for tracking livestock, particularly cattle. This RFID ear Ultra High Frequency Large Tags allows for the tracking and monitoring of each individual cow's feeding location, vaccination and health history, and any valuable information specific to each cow. PC compliance enables excellent performance in applications.
UHF Tag Specifications
Dimensions: 4.6inches(118mm) x 3inches(77mm) x .06inches(1.7mm)
Weight: 10g
Color:Yellow, Blue, Orange, Green, Red, White
Base Material (substrate): PI(Polyimide)
Case Material: TPU (Thermoplastic Polyurethane)
Operation Temperature: -20℃ to 55℃
Storage Temperature: -30℃ to 70℃
Humidity: 95% @ 50℃
ESD: UP to ±15㎸
Operation Frequency: 915MHz
RF Air Protocol: ISO 18000-6C (EPC Global Class1)
Read Distance (Handheld Reader): up to 10 ft (3m)
Read Distance (Fixed Reader): up to 21 ft (6.4m)
Functionality: Read/Write
Anti-collision: Multiple Identification
Visual Numbering: Laser Printing, indelible ink printing
Applications of the Ultra High Frequency Tags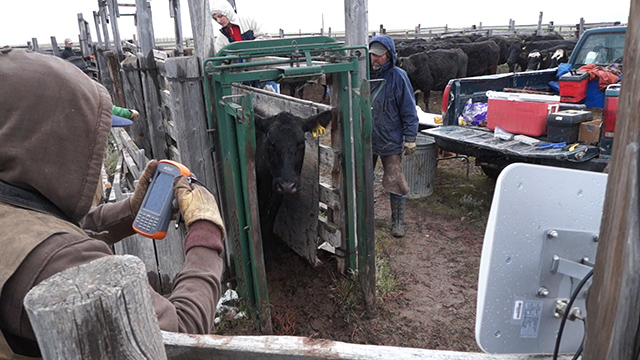 No Head Catch Required: With a panel reader setup on the chute, aimed down the line, we have successfully identified vaccinated and saved an entire herd with a 100% accurate count. The result was much quicker then stopping to catch an animal to put a stick in their face. With the longer range the animals are less intimidated and proceed at a manageable trot. After you put the tags in or doing veterinarian work then you may never need to catch the animal again.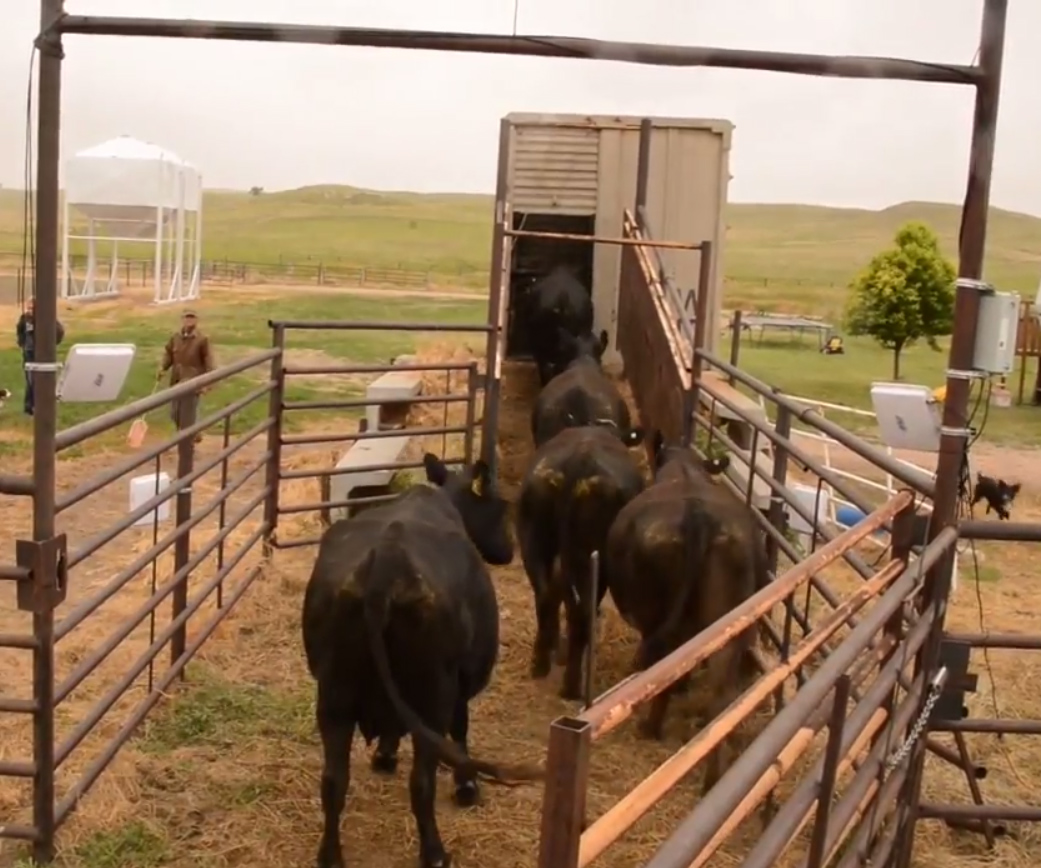 Sweeping Identification: When loading a Truck with the UHF(Ultra High Frequency) RFID tags then each animal is accounted for as it is loaded onto the truck. When sorting through a large heard simply screen the animals by a gate with a panel reader, or someone holding a hand held reader to process each animal as it goes by. your batches, pens, herds and groups will by 100% accurate.
USDA Identification: You may want to get your tags simply for identifying each animal but with your own premise ID and an 840 UHF (Ultra High Frequency) Tag you have a certified bill of good health for the USDA. Livestock my cross state lines or use just this tag in an auction yard without any need for paper work. There are even specific tags for vaccinations against Brucellosis with the OCV (Official Calfhood Vaccination) Tags.