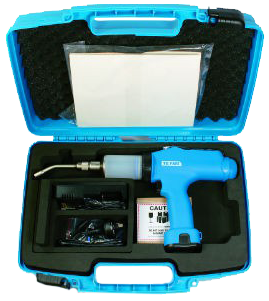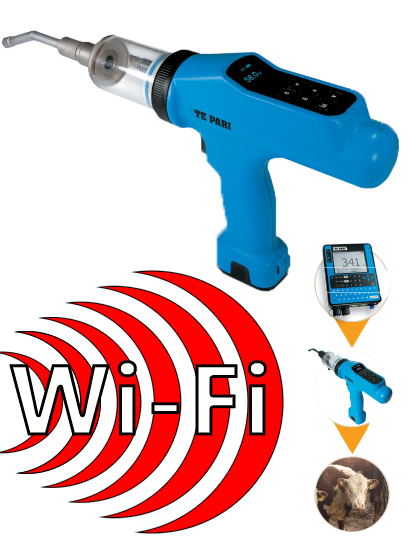 One of the most used tools in the Livestock producer's arsenal is the common drench gun. The average farmer drenches their stock at least several times a year while the common manual drench gun struggles to last through a single run of drenching! The New Te Pari Revolution Drench Gun is a new generation of drenching technology; designed to overcome the issues common to drench guns. It is set to become the new standard for progressive efficient livestock producers the world over!
With drench resistance becoming a wide spread problem in many parts of the globe, it's more important than ever that you are drenching at the right times and with the right volume for each animal. It's now much easier to get the second part right if you have the Revolution Drench Gun for the job.
The Revolution Drench Gun is electronically powered and calibrated. The gun features a WIFI connection to the Te Pari Weigh Scale System where the dose rate is calculated automatically based on the animals actual weight. The correct dose amount is transmitted by the weigh scale to the Gun using WIFI where an accurate drench dose is applied to the animal.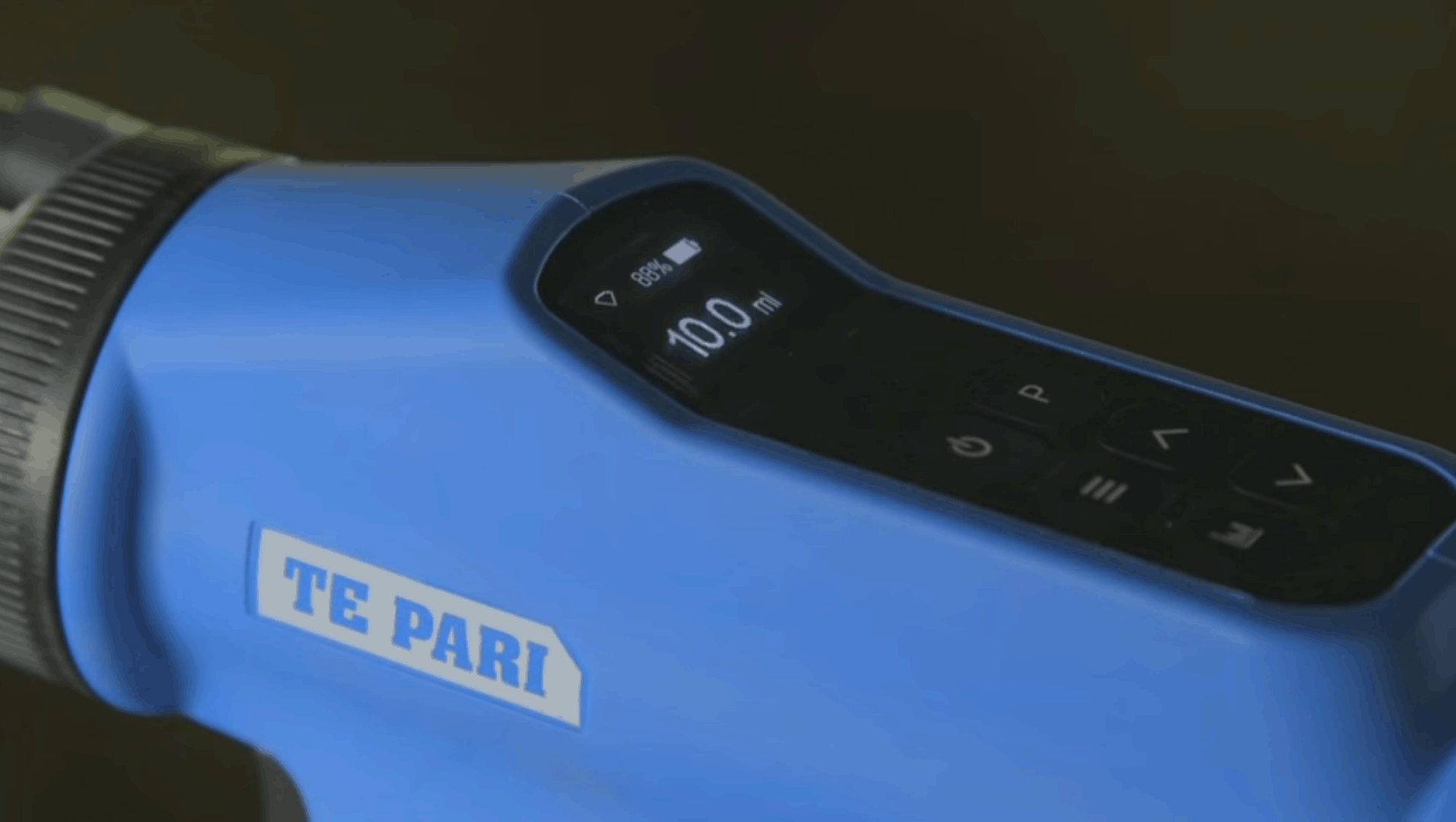 This precision drenching effectively eliminates both under-drenching and costly over-drenching that can occur with traditional methods when groups of stock are drenched to the animal with the heaviest weight.
Existing manual drench guns are difficult to squeeze particularly when drenching large animals, the Revolution Drench Gun though is easy to use, well balanced and reduces operator strain from repetitive use. Without connection to the Te Pari weigh scale the Gun can be used as a powered applicator with dose rates selected manually on the screen.
The Te Pari Revolution Drench Gun… An efficient, labor saving and innovative drench delivery system for progressive livestock producers globally!
Designed to work with the Te Pari scale indicators
Features
Statistics button for details of drench numbers and volume
Auto or manual calibration
Display screen show dose and battery leve
Various applicators
Technical Information
Barrel Size; 75 mm
Dose size: 5 ml – 146 ml (73+ in 2 shots)
Dose Accuracy; +/-0.2 mm
Battery Life; 2,000 shots approx. (50 ml)
Available with; stainless steel nozzle for pour on, stainless steel drench nozzle, T-bar for back linings
Benefits
Battery Powered for ease of use and reduced hand strain
Improved drench performance with exact dose based on animal weight
Eliminates costly over drenching
Reduces drench resistance caused by under drenching
Applications of the Drench gun
To be updated shortly. Please Contact Us for more details