FaST HERD
Ultra Rugged Handheld PC
All your herd data. Anytime. Anywhere.
Customizable, comprehensive, cloud-synced livestock data on all your devices
 Cut costs, increase profits, & save hundreds of manhours per year
 Easy, intuitive, customizable interface
 Reduce manual entry errors & ditch the worn calving books
 Share & sync automatically between smartphones, computers, ruggedized handhelds, tablets, etc.
 Detect sickness early & automatically
 Easily find, modify & group animals to work
 No internet required for fieldwork!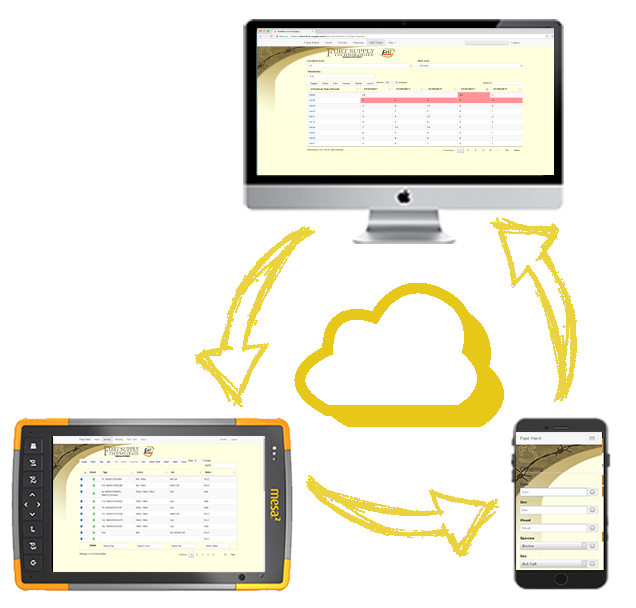 The best solution for your herd data
No more double data entry, illegible notebooks, or endless scanning for the info you need
Your calving notebook and chuteside notebooks probably form the backbone of your herd data.
But the cramped quarters and often harsh conditions of working your herd mean your herd data doesn't always look the best. 
In fact, sometimes it's downright illegible.
Or worse, sometimes you misplace your notebooks altogether.
But even if you do hold on to your data, if you want to utilize it you have to scroll through page after page of handwritten data.
Or maybe you waste time and energy transcribing the notebook into a spreadsheet, sometimes introducing mistakes from illegible text or simple transcription errors.
And even that becomes a management mess as multiple working teams have to reconcile their data every day manually. A mess you don't have to live with. 
With FaST HERD, you put the right information in the right place every time. And it's accessible to all.
No need for double data entry.
And its neat, clean, searchable interface makes it a much-needed upgrade for most operations that rely on 19th- and 20th-century methods of monitoring the herd.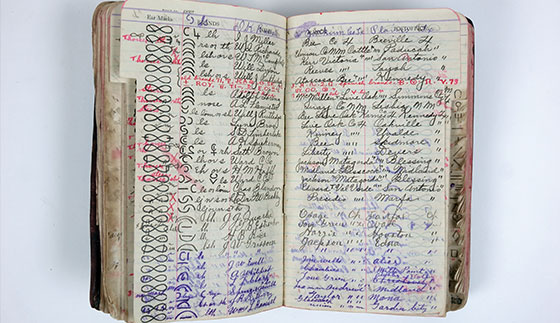 What does your herd management style cost you?
How to increase profits and decrease headaches with our simple herd management software
Your herd data is vital to your success. 
How much is the way you manage your herd data costing you?
What do you pay your hands?
How much time a month do they spend entering data by hand and then keying it in to a spreadsheet?
How long do your roundups take?
At Fort Supply Cattle Ranch, roundups used to be all-day events, with up to 20 workers getting back to the ranch house around 4 or 5 p.m. after a 7 a.m. or earlier start.
These days with FaST Herd, the same crew goes out around 8 a.m. and returns in time for lunch – usually around 1 p.m.
That means just during each roundup, our ranch has saved itself between 60 and 80 manhours.
And no one has to jump on a computer to key in the field data, because we already did that in the field. That saves even more time for some of our most qualified workers.
What is that time and effort worth to you?
During each roundup, we save about $1,200 simply by using a 21st-century solution to problems ranchers have faced for hundreds of years.
That means we save about $2,400 from just two annual roundups. 
And that's not to mention how much time and money you can save (and make) with everyday data collection and usage.
Since all your hands can have easy, comprehensive access to herd data from any device, you can more simply and effectively manage the herd to the best of your ability.
And that makes the herd you have more profitable. Since launching Fast Herd in our operation, we've increased revenues 14%. 
How would you like extra revenue and fewer data management headaches in your operation?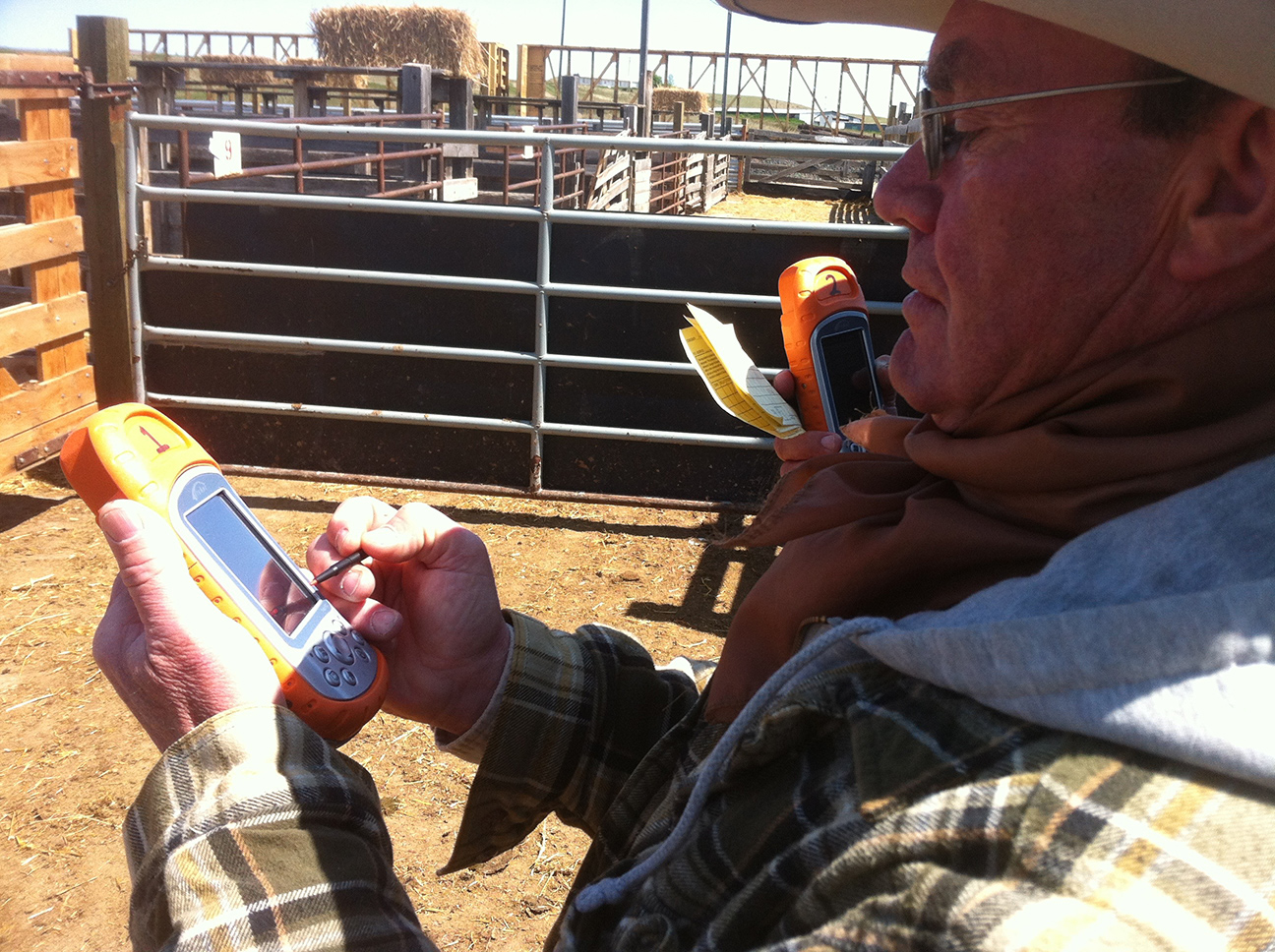 Fort Supply is ranchers.
Fort Supply is an old Mormon fort that pioneers burned down in a strategic retreat when the U.S. Army threatened them in 1857.
While bits of the foundation remain throughout the property, it's now the site of Fort Supply Cattle Ranch, where Fort Supply Technologies first tests its hardware and software solutions in the field.
The ranch is now run by a father and his three sons, Malcolm, Ian, and Nephi.
The three men were frustrated that in the 21st century, they were still literally using paper and pencil to capture and analyze data for a sophisticated cow-calf operation.
So they decided to upgrade their operation using skills from their varied careers.
Fort Supply is also engineers.
In June 2006, Malcolm Harvey quit his dayjob as product and design engineering manager at Automation Products Group Inc. to found Fort Supply Technologies with his brothers and solve many of the problems they faced while running Fort Supply Cattle Ranch.
At the time, Nephi was a senior engineer at Cyberkinetics Inc. Ian is also the associate director of Utah Nanofab at the University of Utah.
The brothers worked to build the unified hardware and software solution that could power a modern cattle ranch and increase profits.
Twelve years later, their work has culminated in FaST Herd, a free phone app that can also run on the cloud and be integrated with various hardware tools that make ranch life easier and more effective.